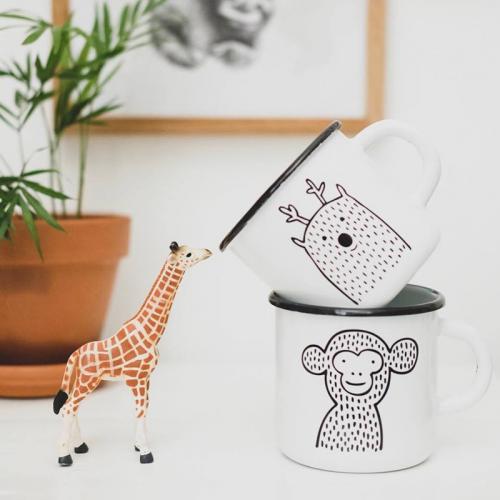 Enamel mugs & tableware
Enamelgigant has a nice selection of enamel mugs, a quality product with a nod to the past. Nostalgic mugs are a perfect decoration item, a wonderful gift or just for yourself. Our enamel mugs are of heavy quality, built 3x in the oven at 800°C.
The mugs can be put in the dishwasher and are heat resistant, an enamel mug can be placed directly on a gas, ceramic or induction stove. The motifs are also burned-in, making it a hardwearing and durable product. The use of ceramic pigments prevents discolouration. It is also possible to produce enamel mugs with your own motif (from 250 pcs.) Request your quote here. We can supply custom-made mugs in various sizes and colours, almost any design is possible.