Housenumber curved with frame
Start customizing!
This product is crafted by hand. Our craftsmen use their experience and available tools to optimize your design. The final result might deviate from this visual.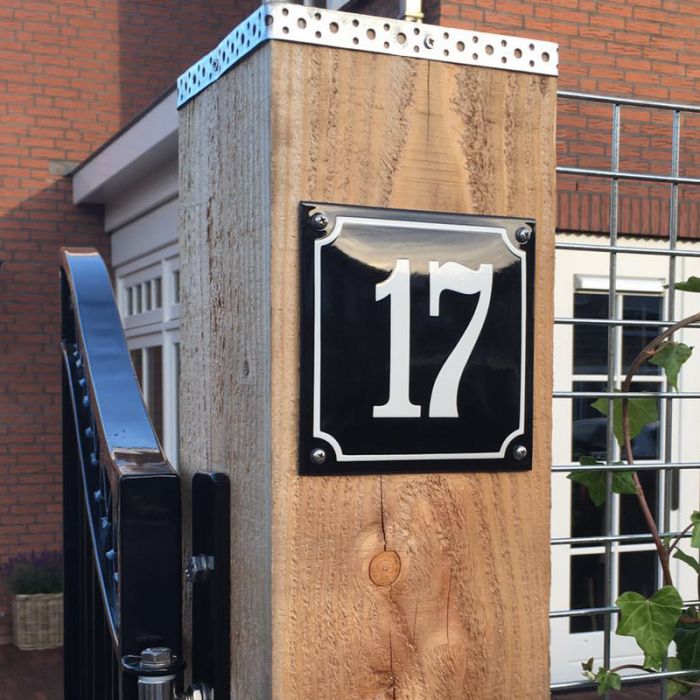 This handmade Enamel house number is 16x16cm in a convexed shape and has 4 holes to mount it on the wall. It's one of our most sold housenumber, and therefore we keep the numbers 1-100 in the colors: white/black and blue/white on stock. other colors and numbers are ofcourse also possible to order, we will produce them for you which we do completely by handlabor. it's produced with a stencil technique and therefore the numbers and frame lay as a thick layer on top of the background. it's also possible to order this model without a framework around it, it has a different productnumber and can be found as "HG-04".
More Information

| | |
| --- | --- |
| SKU | HG-02 |
| Shape | Square |
| Width | 16 cm. |
| Height | 16 cm. |
| Brand | TopEmaille |