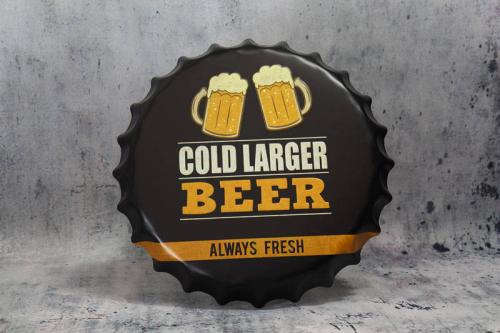 Tin metal signs
In addition to our traditional enamel signs, we have a small selection of tin plates for you.
Tin signs are made of thin metal (tinplate) and offset printed. The tin plates are only suitable for indoor use and can not withstand UV light. Corrosion will also occur when used outdoors. However the price the nice designs they make very suitable for in the mancave or pub.
These are tin (metal) signs.